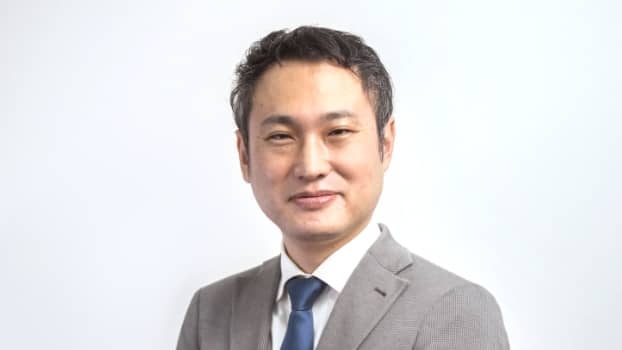 Striving for a Better Future, Providing a New Value in Travel
CEO Masayasu Tamura
Since our establishment, we have always been challenging ourselves to provide a new value to the world.

To put it simply, when traveling abroad, every traveler will have different purposes: an important work, a thrilling adventure, or to meet someone special.
We always work hard to provide peace of mind, convenience, and joy to each of those travelers, to further enrich their experience and make them look forward for the next journey.
Because we believe, traveling is a wonderful thing that truly enables us to connect to the nature, culture, and people from all over the world.

Also, it is said that travel is a peace industry.

Within it, we are proud of the endeavor we have been doing up until now, knowing that we managed to contribute creating a better future through the connections that are born in all over the world, as a result of our effort to add a new value to this beautiful experience called travel.

As a Japanese company, at this very moment, we are at the stage where we are not only extending this endeavor nationwide, but throughout the world as well. To leap even further, we feel that we need to be recognized more by our stakeholders.

We believe that by contributing to the implementation of SDGs, we will be able to materialize the desire we have always had. Of course, this is an ambitious goal, and we may still have achieved very little.

However, we strongly believe that as long as we continue to challenge ourselves to provide a new value to the world, we will surely, little by little, approach that goal. Therefore, we will continue striving.
O
u
r
E
f
f
o
r
t
T
o
w
a
r
d
s
E
S
G
Environment
Implementing cool-biz system
Society
Promoting "Health Management"
(Health Management: implementation of stress check and the follow-up training, as well as cooperating with medical advisor
Promoting women's active engagement (aiming for 40% of managerial positions filled by women by 2026)
General employer action plan
Acquired "Eruboshi" certification
Promoting paternity leave for men (aiming for Kurumin certification)
Implementing telework and flex-time work
Establishing support system for: qualification acquisition, internal trainings, and professional support
Career support through a career consultant from the industry, career-shift help system
2022 Achievements
Average working period

8.9

years

Average monthly overtime work

5.5

hour

Average days of paid leave taken

13.4

days

Number of workers that are eligible and actually took paternity leave (by gender), in the previous fiscal year

Men

0

people




Women

4

people

Ratio of woman workers that fill managerial and executive positions

29.7

%
※ We are aiming to achieve 40% by 2026
Governance
Established helpline (inside and outside the company)
Acquired the "Privacy Mark"
Contact
Contact us via the following form for any suggestions and questions regarding our services.